53° 8.7'N 004° 16.5'W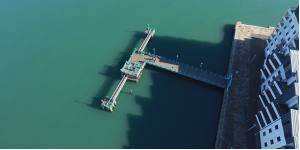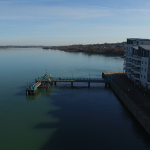 Situated just to the North of the Victoria Dock entrance the pier was completed in June 1996.
It is suitable for use by both pleasure and commercial vessels (up to 75 metres in length).
It extends 37 metres into the Menai Strait and consists of a landing stage with a frontage of 12.5 metres and a dolphin each side for taking larger vessels, giving an overall frontage of 40 metres.
You can lie alongside to wait for the Victoria Dock to open, but you should not leave your vessel unattended and it can be awkward to tie up to.