Local Notice to Mariners 01/2020
06/02/2020 – Y Fenai – Siart 1464 – Menai Strait – Chart 1464
Menai Strait
Nid yw cymhorthydd mordwyo Starbord C1 Fl.G.5s ar ei safle priodol.
53ᵒ07.044′ Gog 004ᵒ24.431′ Gor
Cynghorir morwyr i fordwyo gyda gofal yn yr ardal hon.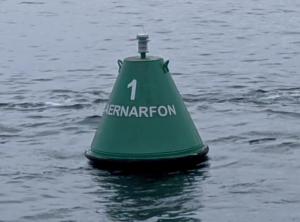 Aid to Navigation Starboard C1 Fl.G.5s is not on its appropriate station.
53ᵒ07.044′ N 004ᵒ24.431′ W
Mariners are advised to navigate with caution in this area.