Local Notice to Mariners 10/2020
26/03/2020 – Y Fenai – Siart 1464 – Menai Strait – Chart 1464
Bar Caernarfon Bar
Mae cymhorthydd mordwyo Starbord Rhif C1 Fl.G.5s nawr ar ei safle priodol newydd.
53ᵒ07.212′ Gog 004ᵒ24.491′ Gor
Cynghori Morwyr mae'r rhybudd hon yn cymryd lle rhybudd 04/2020.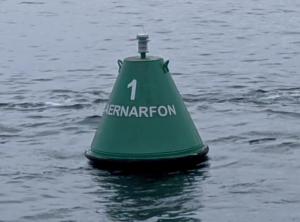 Aid to Navigation Starboard C1 Fl.G.5s is now on its new appropriate station.
53ᵒ07.212′ N 004ᵒ24.491′ W
Mariners are advised that this notice hereby replaces Notice 04/2020.