Local Notice to Mariners 19/2021
02/07/2021 – Y Fenai – Siart 1464 – Menai Strait – Chart 1464
Cynghorir morwyr bod yr ardal a amlygir isod ar y siart, yn benodol o amgylch C7 ac C12 wedi datblygu banc tywod sydd rhyw 1 metr yn uwch na Chart Datwm.
Cynghorir morwyr i gymryd rhybudd a rhoi sylw dyledus i'r dyfnder dŵr sydd ar gael wrth fordwyo yn yr ardal hon.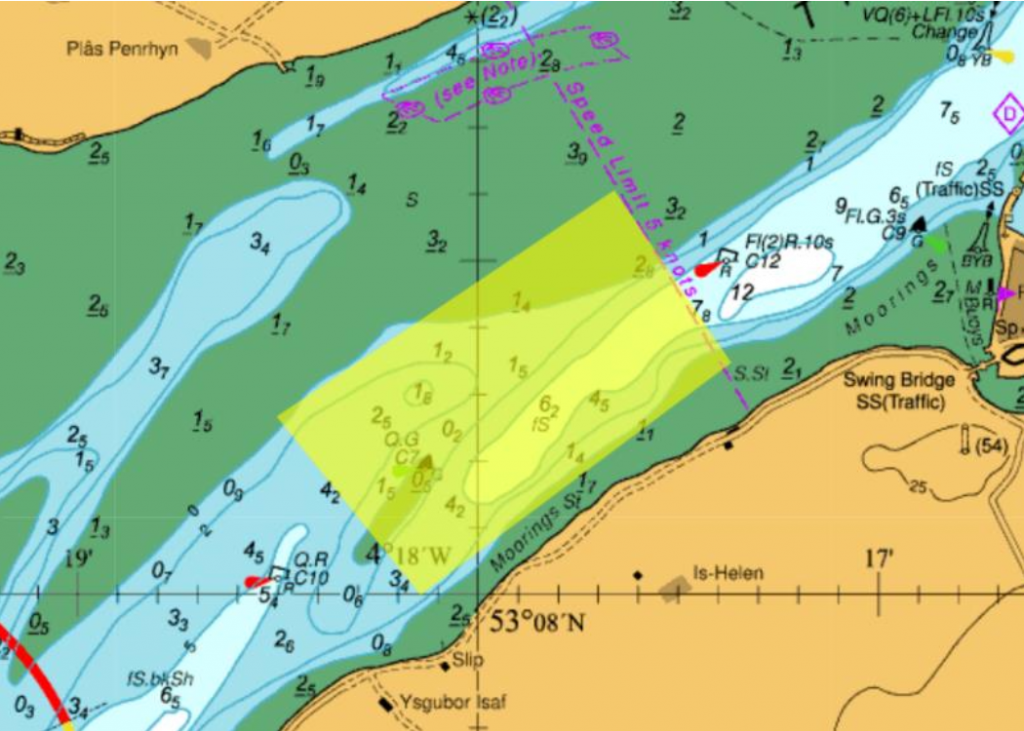 Mariners are advised that the area highlighted below on the chart, specifically around C7 and C12 has developed a sand bank that is approximately 1 meters above Chart Datum.
Mariners are advised to take caution and have due regard for the available depth of water when navigating in this area.