Local Notice to Mariners 27/2021
12/09/2021 – Y Fenai – Siart 1464 – Menai Strait – Chart 1464
Menai Strait
Mae cymhorthydd mordwyo Starbord C9 Fl G.3s ar ei safle priodol, ond ddim yn ddangos a siap dydd neu ei golau.
53ᵒ08.550′ Gog 004ᵒ16.920′ Gor
Cynghorir Morwyr I fordwyo gyda gofal eithafol yn yr ardal hon.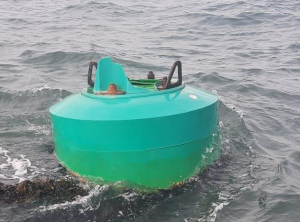 Aid to Navigation Starboard C9 Fl G.3s is on its appropriate station, but is not exhibiting its day shape and is unlit.
53ᵒ08.550′ N 004ᵒ16.920′ W
Mariners are advised to navigate with extreme caution in this area.