Local Notice to Mariners 31/2021
15/10/2021 – Y Fenai – Siart 1464 – Menai Strait – Chart 1464
Pwll Ceris – Swellies
Mae cymhorthydd mordwyo "Prices Point" Fl.WR.2s5m3M heb ei oleuo.
53ᵒ13.11′ Gog 004ᵒ10.52′ Gor
Cynghorir morwyr i fod yn ofalus iawn yn y ardal hwn, enwedig yn ystod cyfnodau o welededd isel.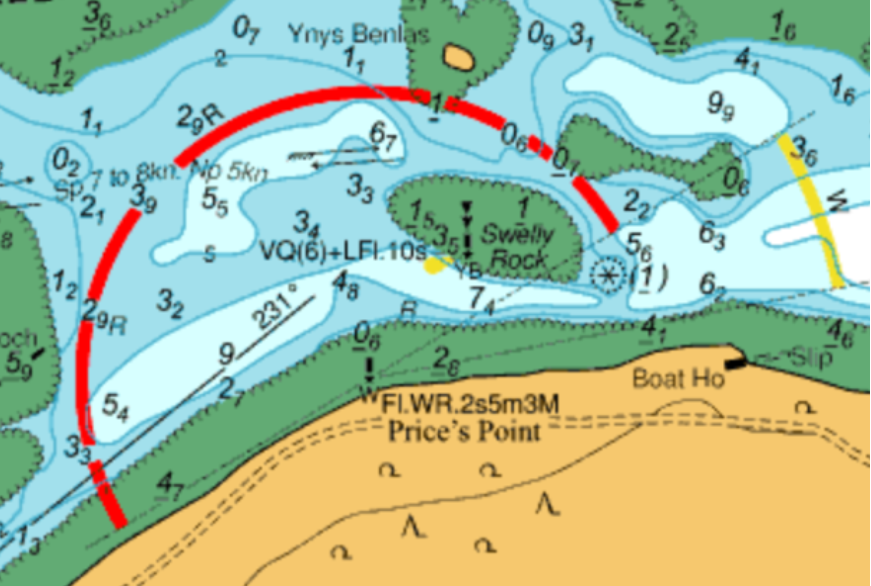 Aid to navigation Prices Point Fl.WR.2s5m3M is unlit.
53ᵒ13.11′ N 004ᵒ10.52′ W
Mariners are advised to exercise extreme caution in this area especially during periods of reduced visibility.